Former CEO of Prince George's County Public Schools, one of the 20 largest school districts in the nation, brings years of innovation and service to the market.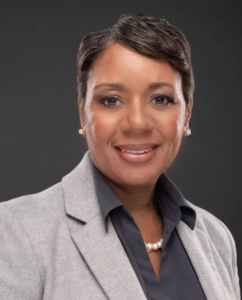 The Center for Digital Education is thrilled to announce Dr. Monica Goldson as its newest Senior Fellow.
Dr. Goldson's remarkable career is marked by a commitment to education and recognizing the value of technology in the K-12 environment. She began her career as a high school mathematics teacher but quickly moved up the administrative ranks as principal, associate superintendent, deputy superintendent and chief operating officer…just to name a few of her roles. She is the recipient of numerous awards and honors and recently retired as the Chief Executive Officer for Prince George's County Public Schools (PGCPS) after 32 years of service in education.
"Monica shares our company's commitment to empowering education through technology and innovation and I look forward to working closely with her," said e.Republic CEO Cathilea Robinett. "She is passionate about K-12 education and will play a vital role in our continued work to share best practices, offer indispensable guidance and provide a forum for individuals who are truly transforming education."
Dr. Goldson holds three degrees from HBCUs – a bachelor's degree in Mathematics from Florida A&M University, a master's degree in Elementary and Secondary School Administration from Bowie State University and a doctorate in Educational Administration and Policy from Howard University.
"I am excited to join the Center for Digital Education team as they continue to cultivate and support K-12 digital innovation across the country," said Dr. Goldson.
The Center for Digital Education, established in 2000, is a national research and advisory institute focused on technology and best practices in education and is part of e.Republic LLC.
Press Contact:
Mark Androvich, Chief of Staff, Marketing & Innovation, e.Republic, Email: mandrovich@erepublic.com